Greer's Blog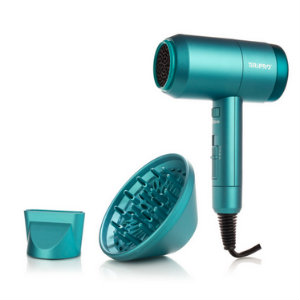 05.26.20
Save precious time while experiencing salon-worthy hair with the next-generation Prisma Ionic Dryer from Tiri Pro. It's a luxury hairdryer that offers adjustable airflow with an advanced Infrared ceramic heater.
The adjustable airflow seems to be the norm for most blow dryers, what sets this apart is the negative ions generated that even claim to repair hair during the drying process by quickly breaking down water molecules. And get this, it dries hair up to 60% faster than most hair dryers.
Its crushed tourmaline gemstone elements and ionic technology work together to reduce static and frizz, while simultaneously adding body, volume, and shine.
It also comes with two accessories: a SnapFit Concentrator Nozzle that concentrates airflow, allowing precision drying and a more polished finish, and a Diffuser Attachment for anyone with curly hair to boost curls and minimize frizz.
You can find out more and order one here.
---
More Greer