Greer's Blog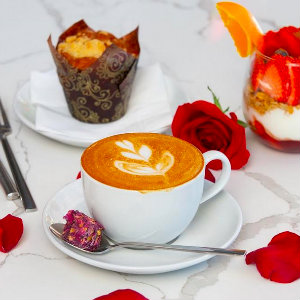 05.28.20
The popular Utopia Euro Caffe at The District at Tustin just reopened. Utopia's full menu including delicious coffee drinks and premium teas, fine pastries and other Euro-inspired salads, sandwiches, pasta, and desserts, will be available for takeout, curbside pickup and delivery via third-party apps like Grubhub, Doordash, UberEats and EZ Cater.
For curbside pickup orders, guests are asked to call Utopia at 714.352.5789 to let them know they are coming. Guests are then instructed to drive by Zone 1 for pickup. There will be signs at The District for Zone 1, which will be located at the inlet on District Drive closer to Bar Louie.
In addition to following the State and County's safety protocols, here are extra measures that Utopia is doing.
Note that guests are requested to wear their own masks and practice social distancing inside the restaurant.
According to Utopia:
"We have marks on the floor to show them where to stand. We have designated one entry door and one exit door to control the flow of people.
Dining inside the restaurant is temporarily restricted, however, we have reconfigured tables on our patio so that guests can dine with a minimum of 6-feet apart for social distancing.
Restrooms will not be available for use at this time.
Pickup orders will be set next to the door so that guests will not have to come in all the way to the cashier.
An overnight cleaning crew will disinfect the restaurant with sanitizer with EcoLab's peroxide disinfectant (recommended for COVID-19 disinfecting).
Rest assured that Utopia employees will be wearing Personal Protective Equipment (PPE). All of our front of house employees will be wearing cloth-lined masks. Our back of house employees will be wearing full-face shields."
To view Utopia Euro Caffe's full menu, visit utopiacaffe.com.
2489 Park Ave. in Tustin.
---
More Greer