Greer's Blog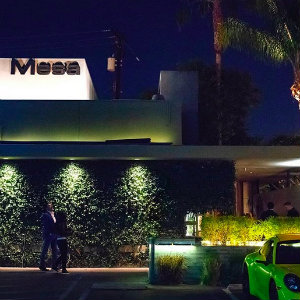 02.13.19
Considering where to dine out on Valentine's Day? Two of my fave restaurants in Orange County, Mesa and Restaurant Habana in Costa Mesa and Irvine, are planning special offerings for couples and singles.
Mesa
The chic cocktail-haven and eatery will be offering a prix fixe menu for couples this Valentine's Day, as well as an In Love With Myself mixer at the bar top and lounge area.
For those interested in the prix fixe menu, Chef Abad will be offering an amuse bouche, followed by a three-course menu featuring Tuna 'Nicoise' as the first course (haricot verts, blistered tomato, confit egg yolk, pee wee potato, citrus vinaigrette), and entreé choices such as Charred Filet with potato au gratin, roasted trumpet mushrooms, green onion pistou, onion demi and Mushroom Tortelloni with goat cheese, mushroom, corn, and huitlacoche. Seatings are available through OpenTable or directly through the venue at mesacostamesa.com. This luxurious meal is $70 per person, add custom drink-pairings for an additional $30 per person.
The In Love With Myself 'mixer' for singles includes two specialty cocktails and light appetizers. This unique Valentine's Day event encourages guests to get social, celebrate with friends, and treat themselves. This is available only at the bar and within the lounge area; $30 per person. Buy tickets and learn more here: In Love With Myself Mixer
725 Baker St, Costa Mesa. 714.557.6700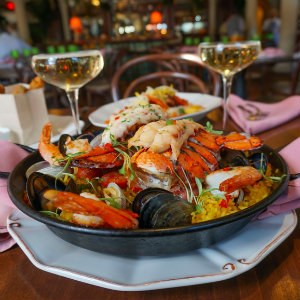 Habana Irvine
Habana, the Cuban-inspired eatery at The Irvine Spectrum Center continues to wow its visitors with its inviting, romantic atmosphere as well as its varietal cuisine.
On February 14, Habana Irvine will host a live singer, Adelaide, and will be serving a very special dinner menu. Start with oysters on the half shell with a tropical fruit mignonette or perhaps the Pan-Roasted Bacon Wrapped Scallops with coconut polenta, crispy ginger, and passion fruit beurre blanc. There are a wide selection of entrees to select from as well, including the Paella a la Habana with Lobster for Two, bursting with fresh lobster, shrimp, clams, mussels, Spanish chorizo, chicken, salmon, and calamari. Be sure to save room for dessert though, as their Valentine's Delight for Two is the perfect sweet finish to an outstanding meal; chocolate covered strawberries come with an almond sponge cake and a tropical mousse cake, topped with fresh raspberries.
708 Spectrum Center Drive in Irvine. 949.419.0100
Photos by Marlin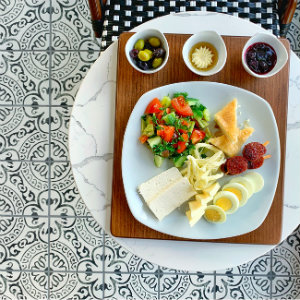 Habana Costa Mesa
Habana in Costa Mesa will host the Cuban band, Son Havana, providing the warm sounds of Cuban, and serving a very special menu as well. Indulge in the Filet Mignon delicately wrapped in fire-grilled vegetables, or the Chilean Seabass with a pomegranate champagne butter sauce, and finish things off with their guiltless Coconut Tres Leches cake, topped with a vanilla bean ice cream heart, raspberry sauce, and light passion fruit mousse. Come celebrate solo, with a special someone, or even the whole family. It's the perfect romantic yet lively environment to spend Valentine's Day. After dinner, sip on fresh mojitos, sangria, and more until 2 a.m.
2930 Bristol St. in Costa Mesa 714.556.0176.
Photos by Bobby
---
More Greer