Greer's Blog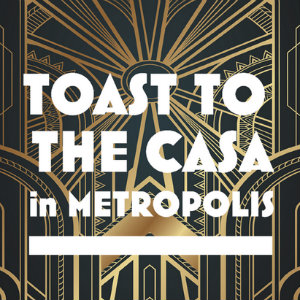 09.18.20
Toast to the Casa is almost here! Casa Romantica Cultural Center and Gardens (Casa) invites you to their virtual fundraiser, Toast to Casa Gala on Saturday, Sept. 19 from 6:15 to 9 p.m.
Their virtual Gala will be an engaging evening with special performances, inspiring words from Casa leaders, and an exclusive LIVE stream concert with Lizzie and the Triggermen!
Over 40,000 individuals each year in south Orange County and beyond benefit from Casa Romantica Cultural Center and Gardens' world-class programming of exhibitions, concerts, lectures, performances, horticulture activities, and educational experiences.
Casa Romantica also welcomes over 6,000 local students each year for STEAM-based field trips, weekly and monthly workshops and events, scholarship contests, and summer arts academies: the Music Festival and Academy, and the Summer Dance Workshop. These opportunities are offered for FREE due to the generosity of our supporters.
Your support of Toast to the Casa enables Casa Romantica to provide exceptional cultural and educational programs for people of all ages, and to preserve our beloved San Clemente landmark and coastal public gardens for future generations.
If you would like to support their mission, you can bid bid on one or more of over 75 ***fantastic*** items in their virtual auction from now up until 9:15 p.m. on Saturday, September 19 with:

- Premium wine packages
- Incredible discounts on gift cards for home improvement projects
- Luxurious stay-cations and golf experiences
- And even THREE BRAND-NEW Casa Romantica ticket packages and once-in-a-lifetime meet-the-artist experiences

All are just a bid away from becoming YOUR prizes. Here is the link to start bidding: casaromantica.
Casa Romantica Cultural Center and Gardens is at 415 Avenida Granada in San Clemente.
---
More Greer