Greer's Blog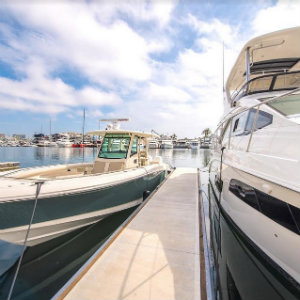 04.17.18
Spring has sprung and that means the 45th Annual Newport Boat Show is right around the corner! As the premier yacht show in the west, this year's show will feature more than 200 boats including the newest vessels to reach the Western United States! In addition, some of the area's finest vendors and exhibitors will be on hand both shoreside and in the water to showcase innovative products and services designed to enhance the experience of any boat owner.
If you're heading to the show, VUE Newport is offering free shuttle service Friday - Sunday! Simply park at VUE Newport located at 2240 Newport Boulevard, and hop on a shuttle to the show. While you're there, visit the VUE Newport booth (located next to the food truck) for your validation ticket, then catch a shuttle back to VUE to pick up your car at the end of the day. Couldn't be easier! And when you drop off your car at VUE Newport over the weekend, make sure to say hello to their newest restaurant partners Pizza Press (on-site at VUE on Saturday, April 21st) for free giveaways and Hamptons (on-site at VUE on Sunday at 10:30 a.m. - 2:30 p.m.) for yummy food samples before heading over to the show.
The Newport Boat Show runs from Thursday, April 19 - Sunday April, 22nd. Free shuttles from VUE will run from 10 a.m. to 8 p.m. Friday and Saturday and from 10 a.m. to 6 p.m. on Sunday. vuenewport.com See you there!
---
More Greer