Greer's Blog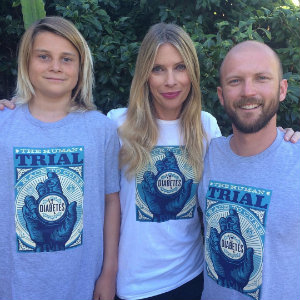 01.14.20
It's been 15 years since my son, Tristan, was diagnosed with type 1 diabetes—overnight our lives changed. My son's existence has become a scary rollercoaster of damaging blood sugar highs and lows.

Since then, I've been committed to raising awareness and funds for a cure. I'm the Executive Producer of "The Human Trial", a feature-length documentary about the search for a cure for type 1 diabetes.

After 5 years of filming, our documentary is nearly done! Through the patients we profile, we hope to raise the public profile of this widely misunderstood disease and help lead the nation to new support, money and research towards a cure.

Since we're an independent film — and following science in real-time is costly — we continue to raise funds to complete the documentary.
I'm raising $5,000 for graphics that will help to illustrate this invisible condition. Any amount you can donate is greatly appreciated: at contribute. Your tax-deductible contribution will help us finish the film this year!
Thank you. I am so grateful for your support.
---
More Greer