Greer's Blog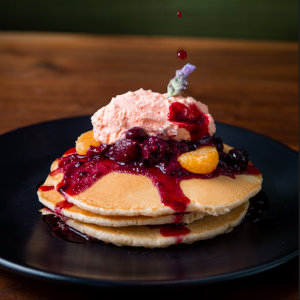 10.04.19
Weekends shouldn't be the only time we treat ourselves to a breakfast out -- this should be a mandatory weekday happening as well! Whether it's a friendly meet up, a morning meeting, or a solo morning date, these OC breakfast spots are sure to hit the spot for all early grinders all week long!
They are also great places for diners to pull out their laptops to get a jump on their workday!
The Lost Bean at Mess Hall Market in Tustin
The early bird gets the worm at The Lost Bean! Open every weekday at 7 a.m.- 4 p.m., The Lost Bean serves up all-organic coffee and tea. Hot, iced, or blended, their coffee is roasted on-site and they stock more than 25 loose leaf teas from all around the world! Morning hunger cures include french toast, house-made granola, and Quinoa Cakes served with two eggs and topped with avocado.
1705 Flight Way in Tustin.
The Sandwich Society at Mess Hall Market in Tustin
Mornings just got better! At The Sandwich Society, guests can enjoy a vast number of breakfast options including The Chorizo Burrito, the fan-favorite Bubble Waffle Sandwich, and for all green-eating guests out there, the Veggie Egg Benedict, which starts with a toasted English Muffin that's topped with avocado, sauteed spinach and mushrooms, tomatoes, a poached egg, and homemade hollandaise sauce!
Open weekdays from 8 a.m. to 5 p.m.
1705 Flight Way in Tustin.
Old Vine Kitchen & Bar at THE CAMP in Costa Mesa
At Old Vine Kitchen & Bar, guests can choose breakfast dishes from Old Vine's sweet, savory, and comfort sections! Got a sweet tooth? Old Vine's Baked Caramel Apple French Toast is the way to go -- served freshly baked and garnished with strawberries and caramel and chocolate swirl. Enjoy it as an entree or a breakfast dessert! Breakfast available daily from 9 a.m. - 3 p.m.
2937 Bristol St. Suite A-103 in Costa Mesa.
Cultivation Kitchen in Anaheim
Served on weekdays from 9 - 11 a.m., guests are welcomed early with Cultivation's "Good Morning Sunshine" menu! Start the morning with a smile after indulging in loaded avocado toast, a prosciutto, and caramelized onion frittata, or the go-to Blood Orange Ricotta Pancakes, made with warm berry compote, fresh blood oranges, lavender ricotta whipped cream, and maple syrup
350 South Anaheim Blvd. in Anaheim.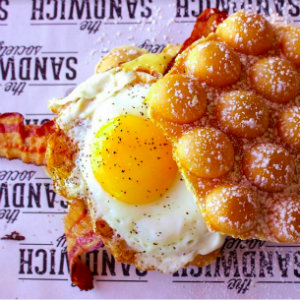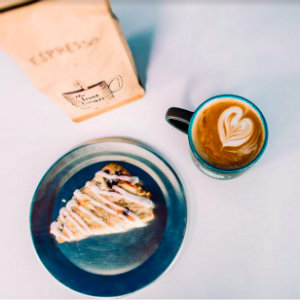 ---
More Greer