Greer's Blog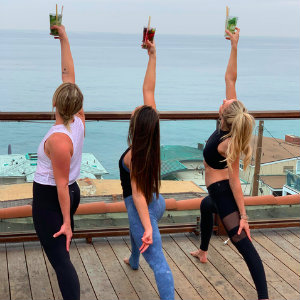 01.06.20
Want to kick off the year with yoga, mindful eating, and some cocktails -- you know, to balance things back out? You can stretch down by Laguna Beach's scenic coast or learn about fitness and wellness in the heart of Anaheim.
Cocktails and Yoga at The Rooftop Lounge at La Casa del Camino in Laguna Beach.
The Rooftop Lounge, known for its California casual fare, hand-muddled mojitos, and unparalleled coastal views over the Pacific, has partnered with iHeartYoga in Laguna Beach on Saturday, January 11, to bring a morning of rooftop yoga and custom cocktails as you take in the ocean breeze! The yoga class will be held from 10:30 - 11:30 a.m., followed by specialty cocktails until 12 p.m. -- 1 complimentary cocktail is included with each ticket! The early bird rate is $20 and $25 at the door. For early bird tickets, visit here.
1289 S Coast Hwy 4th Floor, Laguna Beach.
Yoga & Wellness Workshop at Cultivation Kitchen in Anaheim.
Cultivation Kitchen, a fresh fast-casual concept focused on a picked-with-a-purpose ingredient philosophy, offering healthy, organic, and locally sourced dishes, is hosting a Yoga and Mindful Eating Workshop on Saturday, January 11 from 3-4 p.m. Ashley Ward will be guiding guests through a 30-minute yoga class followed by 30 minutes of mindful eating with house appetizers and kombucha drinks! The workshop is $40 per person and is BYOM (bring your own mat!)
Get your tickets now here.
350 South Anaheim Boulevard, Anaheim.
---
More Greer