Greer's Blog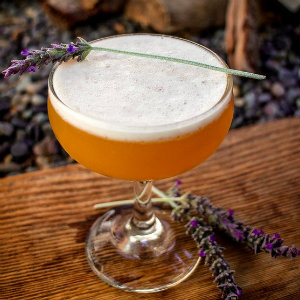 12.03.17
By Bobby Navarro
Repeal Day is Tuesday, December 5th, and we can only imagine that you're gathering your crew, Expendables-style, to hit some of Orange County's best whiskey bars. Where do you begin your malty quest? Allow us to help you out by suggesting some of these spots who know how to do whiskey right.
Mesa
Costa Mesa
For the small plates/loungey/dancey vibe you're looking for, hit Mesa; their shareables (especially the iron skillet mussels) go great with nearly everything, especially the Buffalo Trace Old Fashioned they're famous for.

One of Fountain Valley's strongest (okay, maybe the strongest) gastropubs is ready and waiting for Repeal Day. In addition to their monster beer list and top-notch Build-Your-Own-Charcuterie options, The Recess Room slays it with a Whiskey/Bourbon/Scotch list that's ready to impress. Grab any of their expertly mixed cocktails, especially the Smoke & Mirrors (butter-infused Lot 40 Whiskey, maple syrup, angostura & pecan bitters) or the Barrel Aged Improved Irish Cocktail (Powers Gold Label, Cointreau, luxardo maraschino, house orange bitters, Peychaud's Bitters, and absinthe rinse).

It's possible you've stood directly in front of the Blind Rabbit in your time without even knowing it: the uber-cool speakeasy is hidden behind a fake wall in the Anaheim Packing District. With a killer special Repeal Day cocktail menu and an elite-level prohibition-era design, you won't want to spend the big day anywhere else.

Looking to dance your brains out while you celebrate the big day? Look no further than Holiday, the dancey/clubby/loungey haven you've been wanting. Live music and DJs lay down the tone, but the cocktails are tasty and just what you need this holiday season (see what we did there?). They're big fans of Knob Creek Whiskey, and, well, you should be too.
---
More Greer