Greer's Blog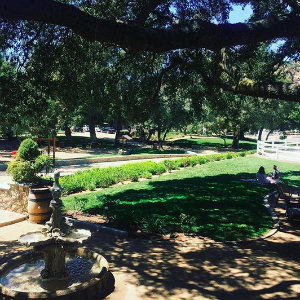 05.07.18
Giracci Vineyard and Farms and O.C. Writers are hosting a celebration of women authors, musicians, and other creatives on Saturday, May 12 from 4 p.m. to 7 p.m. The event will feature book sales and signings, Q&A discussion panels, live music, wine tasting, food, and more. Browse books from local authors, and booths featuring products, services, businesses, and causes from Silverado Canyon's women's business network, CONNECTION. A portion of proceeds from all book sales will go to Laura's House; a local charity focused on ending the silence of domestic violence.
Love to read? Discover your new favorite author while sipping wine in an idyllic setting. Local female writers will answer questions about their books, what inspires them, and their writing processes. Literary novels, as well as mystery, suspense, romance, fantasy and nonfiction works, will be represented.
Panel discussions will be staggered throughout the afternoon, interspersed with the music of Eclectic Blends, a duo best known for their tight harmonies. You'll have plenty of time between sessions to browse local goods, have books signed, wine taste, or just enjoy the beauty of your surroundings.
Conveniently located in the heart of Orange County, Giracci Vineyards and Farms will transport you to another place and time. Sprawling vineyards, whitewashed fences, vintage historic buildings, and barns are sheltered by magnificent, mature oaks. Bring Mom, your book club, or a group of friends and enjoy the afternoon.
Wine, Women, and Words is sponsored by Giracci Vineyards and Farms and O.C. Writers. Giracci is owned by Chad and Linda Kearns. Their award-winning wines are made with grapes hand-picked in Paso Robles and Santa Ynez, California. O.C. Writers, a community of over 1,000 aspiring and published authors, is lovingly shepherded by local authors Greta Boris and Megan Haskell.
Find out more about them and the resources they offer at OCWriters.network.
Image by nicole cipolla
---
More Greer