Greer's Blog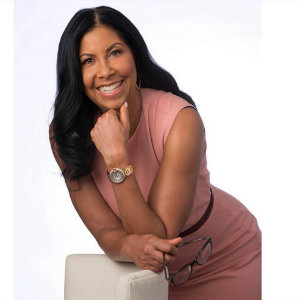 04.25.19
Now in its 13th year, the Comerica Bank Women's Business Symposium has been a sell-out event each year. You can join the event on Friday, May 3 from 10 a.m. to 3 p.m. at the Hyatt Regency, Huntington Beach Resort and Spa, with featured guest Cookie Johnson of "Believing in Magic" NY Times Bestselling Author, Entrepreneur and Philanthropist and Interviewer Lynette Romero, KTLA5 Morning News anchor, and reporter.
Comerica developed this program specifically for women business owners, executives and professionals at all levels looking for opportunities to Learn, Connect & Grow professionally, personally and financially.
The discussion with Johnson and Romero will cover fascinating topics such as:
How Johnson coped with learning of her husband's HIV diagnosis while she was pregnant.
Having a public profile to spread the word about HIV and AIDS.
Getting through difficult marital times and staying committed.
Launching her own business, public speaking and becoming an author.
Raising children and encouraging them to be their authentic selves.
Other speakers for the event are Amy K Hutchens--Former executive of a billion-dollar global consumer products company, business strategist and author of "The Secrets Leaders Keep."
Ivette Mayo--Award-winning entrepreneur and author of "A 30 Day Guide To Your Power – Powerful Outcomes through Powerful Words."
Chef Jamie Gwen will again serve as the emcee for the event. Gwen is a Culinary Institute of America graduate, celebrity chef, syndicated radio host, certified sommelier, and a seven-time cookbook author.
A portion of the proceeds from the event will benefit Girls Inc. of Orange County. The nonprofit organization positively changes the lives of 4,000 girls – kindergarten to 18 years old – each year by providing year-round holistic, compensatory and intentional programming focusing on STEM (Science, Technology, Engineering & Math), financial literacy, sound body image, healthy relationships, and college and career readiness.
Hyatt Regency, Huntington Beach Resort and Spa is at 21500 Pacific Coast Highway, Huntington Beach. Tickets are available here.
---
More Greer