Greer's Blog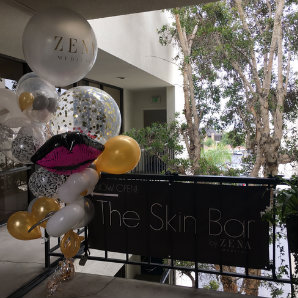 10.13.17
ZENA Medical in Newport Beach just opened The SKIN Bar, an aesthetic center that offers maintenance programs designed specifically for those desiring radiant skin all year long. Instead of waiting for a major overhaul, Dr. Gabriel and her team believe that the right daily care and occasional tune-ups keep skin beautiful and prevent skin aging.
ZENA Medical uses a full-throttle approach for anti-aging including unique topicals, IV infusions, and skin exercise to achieve the most vitalized results from within – not just skin deep. They have trademark protocols for acne, skin cancer treatment, and aesthetic analysis.
Whether you have been diagnosed with melanoma, have cystic acne, or you have dark circles under your eyes – the team at ZENA Medical is dedicated to guiding each client through discerning options the most proven methods for cure and improvement.
ZENA Medical and The SKIN Bar at 359 San Miguel Drive, Suite 300, Newport Beach. 949.200.8222
---
More Greer