Greer's Blog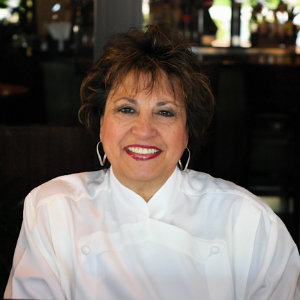 03.19.18
Join legendary chef Zov Karamardian at Zov's Bistro in Tustin for a special cooking class benefiting the Alzheimer's Association on Saturday, March 24 at 11:30 a.m.
Based on the most current research in healthy aging and the Alzheimer's Association's 10 Ways to Love Your Brain program; the Mediterranean diet with a focus on olive oil, vegetables, fruits, nuts, grains, fish and poultry may help reduce the risk of cognitive decline. Zov's "Love Your Brain" Mediterranean menu features Pan-Roasted Salmon with White Beans & Vegetables; Vegetable Tagine; 
Quinoa with Grilled Zucchini, Chick Peas & Cumin; and Barley Salad with Vegetables and Feta Cheese.
Tickets are $75 and 100% of tickets sales will go to Alzheimer's Association. Questions? Call 714.838.8855 x 22. gdurham@alz.org
Zov Karamardian is also the honoree at the inaugural Alzheimer's Association WOMEN #ENDALZ fundraising event, the WOMEN #ENDALZ Luncheon on Friday, April 13 at the beautiful Fashion Island Hotel in Newport Beach. Tickets are available here.
Zov's Bistro 17440 E 17th St. in Tustin.
---
More Greer