Greer's Girls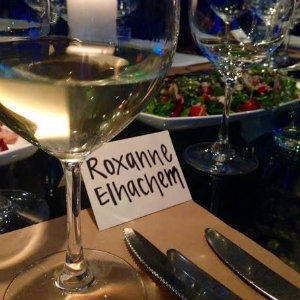 06.08.16
By Roxanne Elhachem
Cucina Enoteca Restaurant Newport Beach in Fashion Island kicked off June with an exclusive wine dinner with John Terlato of Terlato Wine Groups. The dinner was set in the back patio of the restaurant, giving it a more intimate feel, and included lots of wining, dining, and learning.
The delightful John Terlato spoke to the group of foodies and bloggers, such as myself, how he came to be a successful winemaker. He shared stories of working with wine as a young boy with his father and grandfather, "Wine was always at the table. My dad wanted it to be a beverage for us, not an alcoholic drink that can be abused. So it was always available to us." He conducted the wine tastings for the table while talking about his passions for his wines and the process from grape to bottle.
There were 7 wines presented with several dinner items from the Cucina Enoteca menu:
2015 Pinot Grigio, Friuli
Stuffed fried squash blossoms
2013 Elevage Blanc
2013 Sanford Chardonnay
Both paired with chopped salad, beets and avocado, and the arugula heirloom tomato
2012 Sanford Pinot Noir
2013 RutherFord Hill Merlot
2012 Chimney Rock Cabernet Sauvignon
2012 Napa Valley EPISODE
All paired with Roasted Cauliflower with pine nuts, dates, and limes; Lamb 'Osso Bucco' Confit, Short Rib Pappardelle; Grilled Octopus.
The night ended on a sweet note with a creamy Tiramisu and a Creme Fraiche Panna Cotta.
This is not the first wine dinner Cucina Enoteca has hosted. The establishment hosts constant wine dinners and tastings, at least a few a month. All members of the community are welcome to participate and register themselves in the events. Cucina Enoteca also offers guests a large collection of wine to choose from to purchase to enjoy at home.
Previous events as well as the future events are all on Cucina Enoteca's website
For more information about the Terlato Wine Group and new additions in the Terlato Kitchen collection, visit terlatokitchen.com and twg.com
---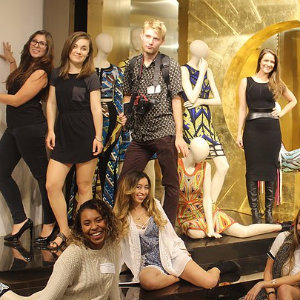 04.12.16
By Christianna Barrack
Fashionomics LIVE, a non-profit internship program, presents #Fashion+ArtLIVE, at the OC Fair and Event Center, Saturday, April 16, at 3 p.m.
This student-produced fashion and talent showcase celebrates the return of the arts to schools, and is free of charge. Guests will be treated to music and dance performances lead by Chapman University and UC Irvine production crews of stylist, set designers, graphic designers, and more.
Caitlin Carmichael, who is known for her roles in "Criminal Minds," "True Blood," and "Hot in Cleveland," is set to MC, and professional model Michael Aronwits who was featured in Italian Vogue at the age of 17, will be on hand to coach students on walking, posture, and quick changes.
Backstage tours will be available, along with a post-show meet and greets.
The events sponsors include: Crossroads Trading Company, Toni&Guy Hairdressing Academy, Michelle Fong, Founder of Dial M for Make Up, XOP Floral, and Newport Harbor High student DJ, Jesse Camano.
Fashionomics LIVE is dedicated to sharing the many professions within the industry, via unique experiences and internships for high school and college students.
OC Fair and Event Center is at 88 Fair Drive in Costa Mesa. 714.227.9878.
---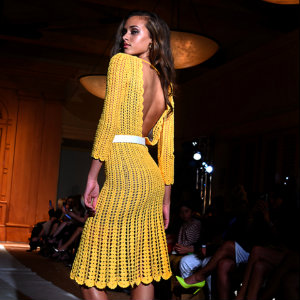 03.24.16
By Christianna Barrack

MW by Mimoza Windisch was invited to present her line of one of a kind, hand knit and crocheted dresses at Orange County Fashion Week 2016 held at the Resort at Pelican Hill. Our Greer's Girl, Christianna Barrack interviewed Mimoza Windisch to find out what it takes to be a fashion designer, and what her OC Fashion Week experience was like.
1. When did you realize that you wanted to be a designer?
From early on, when I was 7 or 8 years old, I was fascinated with fashion inspired by my grandmother. She was a skilled seamstress and artist who taught me the value of handmade goods that were created with skill, love and creativity. This craftsmanship was part of my heritage and passed down from generation to generation. Even though fashion was very restricted in Albania at the time, I was exposed to fashion trends from Italy and other surrounding countries by observing visitors and tourists who traveled to my town. They were adorned with outfits that were very colorful, shapely and made of a variety of fabrics and patterns. I longed for the day I could design and create quality, handmade dresses with a modern and feminine sensibility.

2. What does fashion mean to you?
Fashion for me is a way for women to express themselves, to define their identity and to show others what is unique about them. Now that "fast fashion" is all the rage, I find women are wanting a return to garments that are classic, feminine and well-made of quality materials. That is why my goal is to reinterpret the classic feminine dress giving it a new life through the art of handmade knits.

3. Where do you draw inspiration from when it comes to your designs?
The inspiration for the feminine and classic yet sensual designs I create comes from gathering fashion trends from around the world, while keeping in mind the designers who have come before me like Carolina Herrera and Christian Dior. The inspiration for creating quality handmade works of art comes from the craftsmanship exhibited by my grandmother who continues to hand knit and crochet to this day.

4. How did it feel to have your collection shown at OC Fashion Week?
I was honored to be chosen as one of a handful of designers to represent Orange County fashion. I was excited to showcase my couture designs to a local audience and was encouraged by the rave reviews I received. I think it is a validation that people truly appreciate handmade couture that is also wearable from day to night for many occasions.

5. Where would you like to be in 5 years?
My goal is to reach a larger audience of women worldwide by selling through boutiques and department stores globally. My experience with OC Fashion Week has been so positive that I look to continue displaying my line at more and more major Fashion Events. Wherever I end up in 5 years I know that I will continue to promote the art of hand knit and hand crocheted couture.
Photo credit MYOMedia.co
---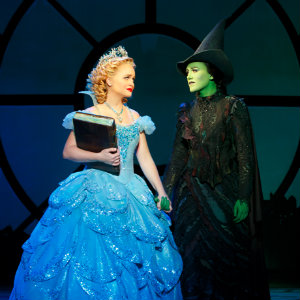 02.29.16
Segerstrom Center for the Arts has been infiltrated with flying monkeys, witchcraft, and "Wicked" good fun. Greer's Girl Kelley Moody was there for the load in of the show to see how they make the magic. You can watch here.
Wicked will be at the Center until March 6, and tickets can be purchased online.
---
More Greer's Girls