Greer's Blog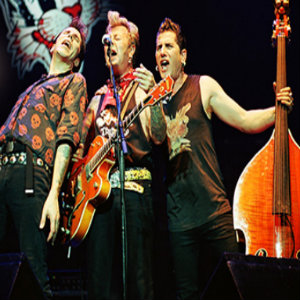 2018 Toyota Summer Concert Series
04.03.18
The OC Fair has added more shows to the 2018 Toyota Summer Concert Series at the Pacific Amphitheatre, plus a special post-Fair show. Retro Futura will feature a trip back to the '80s on July 26, and Earth, Wind & Fire will take the stage on July 27. Stray Cats with The Paladins will take the stage for a post-Fair show on Aug. 17. Tickets for these shows go on sale Saturday, March 31.

Known as "America's Premier '80s Concert Tour," Retro Futura will feature Belinda Carlisle, ABC, Modern English, Tony Lewis from The Outfield, Kajagoogoo's Limahl and Bow Wow Wow's Annabella in this one-of-a-kind concert experience at Pacific Amphitheatre on July 26.

Earth, Wind & Fire, one of the top-selling musical groups of all-time, will bring their signature sound to Pacific Amphitheatre on July 27. One of the most innovative and commercially invincible contemporary forces of the 20th century, Earth, Wind & Fire has released 23 albums since founded in 1969 and will perform hits such as "September," "Let's Groove" and "Shining Star.

Stray Cats, the band that put Rockabilly back on the charts in the early 80's, will keep the summer going with a special post-Fair show at Pacific Amphitheatre on Aug. 17. Formed by guitarist/vocalist Brian Setzer, upright bass player Lee Rock and drummer Slim Jim Phantom, their massive hits include "Rock This Town," "Stray Cat Strut" and "(She's) Sexy & 17." Fellow Rockabilly rockers The Paladins will kick off the show.

Tickets are available via Ticketmaster.

Super Pass holders can purchase tickets to select Pacific Amphitheatre, The Hangar and Action Sports Arena performances at a two-for-one discount. The 2018 Super Pass includes admission to all 23 days of the OC Fair. To purchase, visit ocfair.com/superpass.

The 2018 OC Fair is July 13-Aug. 12, open Wednesday-Sunday.
---