Greer's Blog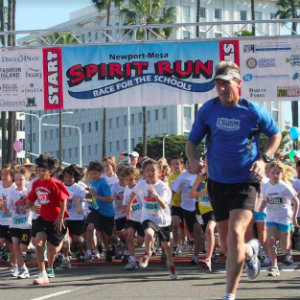 34th Annual Spirit Run at Fashion Island
03.09.17
The annual Newport-Mesa Spirit Run is celebrating its 34th year of bringing fitness and fun to adults and children, while supporting local schools. It will be held on Sunday, March 12, at Fashion Island in Newport Beach.
The Spirit Run includes seven adult races (5k, 10k, 15k, elite mile, sub elite, open mile, and dog mile), and eight youth races (5k, six 1/4 to 1-mile races, and Toddler Trot). Spirit Run also offers a 5k Family Walk. In between races, participants and spectators will enjoy a Youth & Fitness Expo.
The expo offers live music, a pancake breakfast and other fun food, a trampoline bungee jump, rock climbing, a mini-skate park and other exciting youth activities, and massage and shopping for adults. The City of Newport Beach will be holding Camp Newport in conjunction with Spirit Run. Camp Newport is an expo that gives families a look into children's summer camps and activities. New this year, Spirit Run will also present a Dog Expo.
Spirit Run's net proceeds benefit education and athletics in the Newport Mesa Unified School District (NMUSD). In addition, Spirit Run provides underprivileged NMUSD students free running training, event entries, and bus transportation to the event. At the high school level, Spirit Run provides NMUSD sports teams and clubs the opportunity to use the event as a fundraiser.
You can register and find out more information, here.
---