Greer's Blog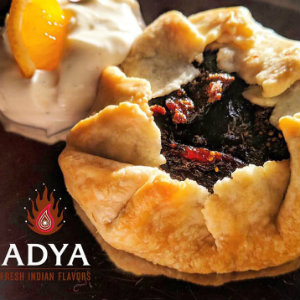 Adya's annual Aphrodisiac-inspired cooking class
02.07.19
Who's in the mood for love? Adya's annual Aphrodisiac-inspired cooking class is this Saturday, February 9 from 11 a.m. to 1 p.m! If you've been to this class, you know that our focus is mood-boosting ingredients and qualities meant to induce sensuality! Here's the menu for the class:
- Pumpkin Seed & Chile Crusted Salmon
- Asparagus with Lentils & Avocado
- Saffron Rice
- Spiced Fig Tart with Cardamom & Honey Yogurt
Join the Valentine's Day-inspired class at ADYA Anaheim - it is $35 per guest and includes lunch accompanied with a glass of wine, beer, lassi or chai! Space is limited, so reserve your spot by calling 714.533,2392 or emailing info@adyaoc.com.
---