Greer's Blog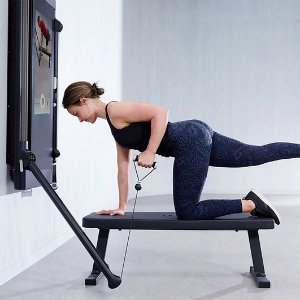 an entire gym and personal trainer on your wall
03.21.19
Tonal is a sleek and smart at home personal trainer that incorporates weight training, smart data, and numerous interactive workouts to give users the perfect home gym solution. There's no need to clutter your home with numerous pieces of exercise equipment. It's like an entire gym and personal trainer on your wall.
Created by former Apple, Nest and GoPro engineers and designers, Tonal pairs on-demand workouts and personal coaching with a first of its kind at-home wall-mounted fitness system.
Tonal is the first home fitness system to offer the same kind of personalized, science-based training that's typically reserved for professional athletes.
Advanced intelligence monitors the quality of every rep you do and measures it against every rep you've ever done. Training programs automatically adjust over time as you get stronger and progress toward your selected goals.
To learn more, visit tonal.com.
---