Greer's Blog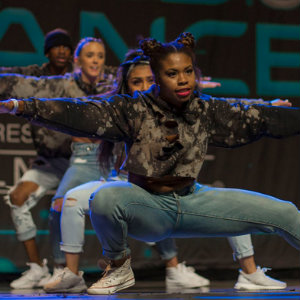 Back to School Endless Summer Fest
08.11.17
Irvine Spectrum Center's Back to School Endless Summer Fest, a three-day event on Aug. 11-13, features headliners World of Dance Live! and acclaimed choral group Young Americans. The stage will be set with DJs, festive in-store events, whimsical D.I.Y. stations, giveaways and a vintage Volkswagen Bus photo booth to capture the action, which starts on Friday, Aug. 11.
World of Dance Live! will kick off this year's Back to School Endless Summer Fest fun with a Friday night concert featuring all-star members, industry icons and top-tier performers. Front and center: phenom Diana Pombo; superstar Nick Daniels; hip-hop crew The Lab; YouTube sensations Nonstop and Fuego; and Orange County dance crews Str8jacket and The Mob. For modern ballroom fans, DNA and Jennalyn & Luka show off some fancy footwork.
Meanwhile, OC native Hanna Eyre, who was in the top 14 finalists of "The Voice" on Adam Levine's team, will perform Saturday, Aug. 12 at 6 p.m., opening for The Young Americans.
The Irvine Spectrum Center Endless Summer Fest also gets crafty, tapping into the D.I.Y. craze with interactive stations at buzzworthy social hubs, where a roster of a DJs provides the soundtrack. Create whimsical dreamcatchers. Distress and tie-dye your denim with tips from the pros. Meanwhile, go for bold with henna tattoos, vibrant hair chalk, and a lash-and-stash station for stylish selfies at the 1970 Volkswagen beach bus, decked out with props.
A dozen in-store shopping parties will take place Saturday, Aug. 12 and Sunday, Aug.13 from 4-8 p.m., featuring entertainment, light bites and specials. Special offers are available from Irvine Spectrum Center retailers, including Nordstrom, Quicksilver, Hurly, Tilly's, Lucky Brand, Irene's Story, Garage, Cotton On, Old Navy, Levi's and Buckle.
Irvine Spectrum Center is at 670 Spectrum Center Drive in Irvine,
---