Greer's Blog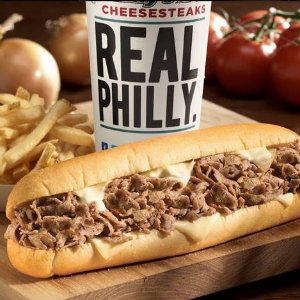 'Best Sandwich in Orange County' OC Weekly Readers Choice
06.06.19
Philly's Best, home of Southern California's most authentic Philly Cheesesteaks, is celebrating that its Santa Ana location on Tustin Avenue is under new ownership by husband-and-wife team, TJ and Jamie Sokoll. The Sokoll family is inviting the community to visit anytime on Friday, June 7, to enjoy $5 cheesesteaks and enter to win some great prizes, including Philly's Best gift cards, merchandise and tickets to Universal Studios Hollywood.
Rivaling the best cheesesteak shops in Philly, every Philly's Best cheesesteak is made using only the most authentic ingredients, including Amoroso Rolls shipped in from Philly. Each cheesesteak is piled high with thinly sliced steak or chicken breast, cooked to order and covered in melty cheese on a steaming hot flat grill. Further proving that Philly's Best is the real deal, they've been named "Best Sandwich in Orange County" as voted by the readers of OC Weekly for three consecutive years!
The celebration will take place on Friday, June 7, from 10:30 a.m. to 8:00 p.m. The $5 deal applies to regular cheesesteaks and chicken cheesesteaks, add-ons are extra. Raffles will take place throughout the day where guests can enter to win a variety of prizes.
Open Monday through Saturday from 10:30 a.m. to 8 p.m. and Sunday from 11 a.m. to 7 p.m
The Tustin/Santa Ana Philly's Best is located at 1804 North Tustin Ave # B, Santa Ana. 714.543.3311.
---