Greer's Blog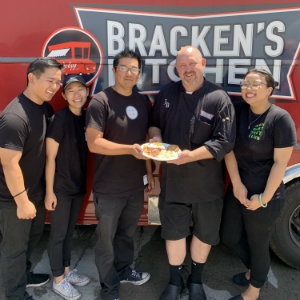 Chef John Park of Toast Gives Time, Talent & Funds to Bracken's Kitchen
07.31.19
Chef John Park of Toast Kitchen + Bakery in Costa Mesa volunteered today to cook for those in need at Bracken's Kitchen in Garden Grove. John and his team from Toast made Thai Chile Chilaquiles with chicken (instead of pork), thai chili salsa verde, hibiscus pickled onion, beans, queso freso, and sous vide egg from his brunch menu. They also made delicious oatmeal cookies. The day of volunteering is the culmination of Toast's partnership to help Bracken's mission. They've donated 10% of all proceeds from the restaurant to Bracken's all month.
Toast donates 10% of all proceeds each month to a different charitable organization year-round. Bracken's Kitchen partners with various businesses, restaurants and food industry companies to provide food for the homeless.
Toast Kitchen + Bakery is open Tuesday through Saturday from 8 a.m. to 9 p.m. and Sunday from 8 a.m. to 2 p.m. – closed on Mondays. Visit Toast with your family and friends to enjoy breakfast, brunch, lunch, dinner and dessert while giving back to a worthy cause!
1767 Newport Boulevard in Costa Mesa. 949.873.5057.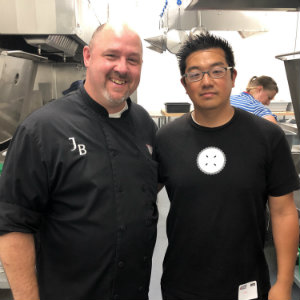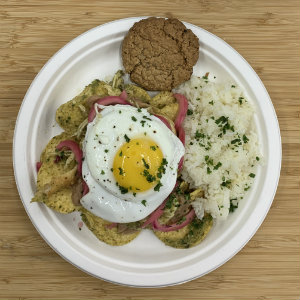 ---