Greer's Blog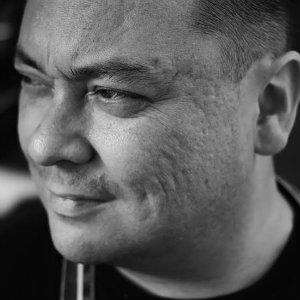 Chef Steve Kling at Five Crowns Dine Newport Beach Menu
01.19.15
What's not to love about chefs creating prix-fixe courses to please, knowing that many diners could be first timers at their restaurants? During this two-week culinary celebration, the Dine Newport Beach Restaurant Week through February 1, we picked some of our favorite restaurants that could be new to you, and you surely will love.
It's been too long since we dined at Five Crowns in Corona del Mar, and if that's the case for you as well, make your reservation for Executive Chef Steve Kling's Restaurant Week menu.
Five Crowns is famous for its traditional prime ribs of beef with Yorkshire pudding, and by all means if that's what you are craving, order it, but Chef Kling also went all out with three other delicious main choices. Choose from a hearty pork tomahawk over braised white beans, broccoli rapini, blood orange; or Grilled Mediterranean Sea Bass tomato, capers, fines herbes, spinach, potato puree; or a vegetarian option, Linguine kale "bolognese", chili, parmigiano. Starter choices include a rich and delicious mushroom soup with chives, crème fraiche; or our favorite, Mary Alice's Pride Salad kenter farm greens, toasted pistachios, manchego cheese, and smoked bacon.
The dessert choices include Grand Marnier cheesecake with raspberries, whipped cream or profiteroles coffee ice cream, chocolate. The cost for all of this great food, terrific service and English-style old country inn ambience is just $50 per person.
3801 E. Coast Highway in Corona Del Mar, CA 92625 949.760.0331.
---