Greer's Blog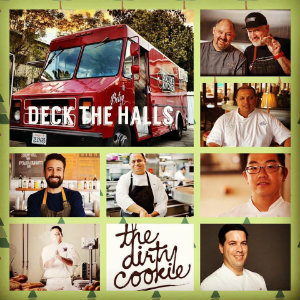 "Deck The Halls" at Bracken's Kitchen
11.12.18
You're invited to join Bracken's Kitchen on Thursday, Nov. 29 from 6 to 9 p.m. for a fun and casual evening of great food and friends in a live kitchen setting to help them "Deck The Halls" and usher in the holidays.

They've assembled a stellar lineup of Chefs for the benefit event that will help raise funds to feed more people in need. You can wander from kitchen to kitchen sampling signature dishes from:
Master Baker Dean Kim, OC Baking Company.
Chef Hugo Bolanos, Wolfgang Puck at the Hotel Bel Air.
Chef Andrew Gruel, Slapfish, Two Birds and Butterleaf.
Chef Roberto Hernandez, Avalon Grille & The Catalina Island Company.
Chef John Park, Toast Kitchen & Bakery.
Chef Jerry Babcock, Bracken's Kitchen.
Pastry Chef Michael Owens, Left Coast Bakery.
Shahira Marie, The Dirty Cookie.

There's nothing like a good party to get everyone in the holiday spirit while helping to feed those who need our help most.
Go to brackenskitchen.com to RSVP and register for the event.
There are limited tickets available, so don't wait.
Bracken's Kitchen is at 13941 Nautilus Drive in Garden Grove.
---