Greer's Blog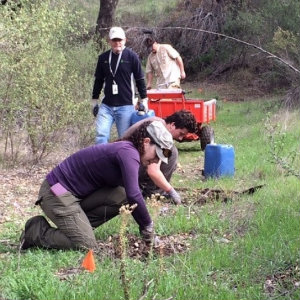 Dig in! Plant and Protect Wildflowers with the Native Seed Farm
01.04.19
Want to have fun while giving back to nature? Then join the Irvine Ranch Conservancy's one-of-a-kind Native Seed Farm in Irvine! You can help plant new little plants into growing fields and use various weeding tools to remove weeds so the new plants can grow up strong. Having more plants at the Farm means more seeds to harvest and use to restore wildland in Orange County.
Cost: Free; Parking: Free.
Special Instructions: Absolutely no experience required, and all equipment is provided! Registration is required, sign up online
On January 9, 12, 16, 19, 23, 26, 30 - 8:30 a.m. – 12 p.m.
---