Greer's Blog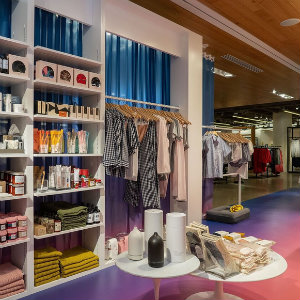 Dreaming of a Perfect Night's Sleep at Sleep-in@Nordstrom
07.13.18
Dreaming of a perfect night's sleep? Sleep-In@Nordstrom featuring Casper launches today at Nordstrom South Coast Plaza and online at Nordstrom.com/pop. Casper offers an entire suite of dream-worthy comfortable products.
Sleep-In@Nordstrom will feature the original Casper mattress, the Casper Wave mattress designed with ergonomic technology, Casper's soft and supportive pillow, crisp and cool sheets, and even a dog bed made specifically for your four-legged friends. The shop will also exclusively launch the company's newest sleep offering — Casper Airy Linen Sheets, constructed with soft Belgian flax linen for a light and fluffy feel.
In addition to Casper's iconic products, Sleep-In@Nordstrom will feature an assortment of home and wellness essentials perfect for morning, evening and sleep curated by Olivia Kim and her team. Sleep-In@Nordstrom is the ultimate destination to help you rise and shine and wind-down. Products include energizing supplements, invigorating skincare, beautiful accessories, edible wellness, dreamy pajamas and restful technology.
---