Greer's Blog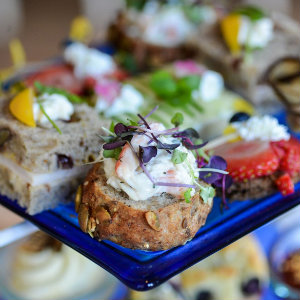 Festive Tea at AVEO Table + Bar
12.14.18
Enjoy festive tea time at Aveo Table + Bar at the Monarch Beach Resort on Saturday, Dec. 15 and Saturday, Dec. 22. Sip on classic hot teas including the signature Monarch blend of passion fruit and California mandarin, with additional options like lavender Earl Grey and a lemon mango tango. Light bites will be displayed in a buffet style with delightful tastes of strawberry-champagne goat cheese, lobster mango salad, eggnog eclairs, and much more!
$75 per adult plus ($45 for bottomless champagne).
$30 per child.
Monarch Beach Resort is at 1 Monarch Beach Resort North in Dana Point.
---