Greer's Blog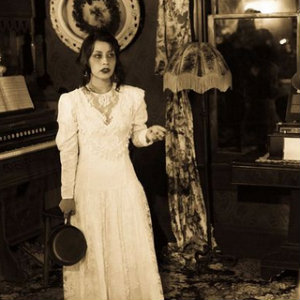 Ghost Gathering at Heritage Museum
10.04.17
Just in time for Halloween, the Heritage Museum of Orange County in Santa Ana presents a Ghost Gathering on Sunday, Oct. 8 from 5 to 9 p.m. It's spooky fun for the entire family.
Ghosts of historical figures will guide guests through the haunted Kellogg Mansion and spooky museum grounds, including the Gospel Swamp Natural Area.
Entertainment by Krazy Kirk & the Hillbillies, a hilarious and talented bluegrass band featured at Knott's Berry Farm & Disneyland and Miguel Pulido & Friends with Mexican and American folk music. Occult blacksmith Gil Ramirez will make charms to ward off evil spirits.
There will also be a paranormal investigation hosted by Haunted OC in the Kellogg Mansion for an extra fee at hauntedoc.com
A Native American village will feature storytelling and songs shared by ghosts of Tongva family. Hear the ghost of a preacher and learn old hymns accompanied by a real pump organ at the Gospel Swamp ghost encampment. And, there's the Spit-tunes Barbershop Quartet with grim grinning ghosts serenading guests. The Tacos Manuel food truck will offer meat and vegetarian options - http://www.tacosmanuel.com/. At the German Beer Garden, you can enjoy beverages brought by German farming immigrants of the 1800s

There will be an opportunity drawing, various Halloween items for purchase, old-fashioned crafts and activities for families, and a silent horror film theater with live musical accompaniment.
3101 W. Harvard St. in Santa Ana.

---