Greer's Blog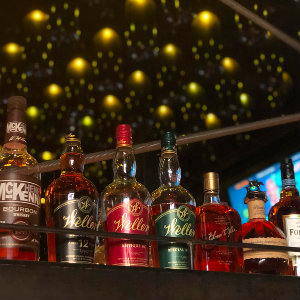 Jimmy's | Rare + high-end whiskey in Orange County
01.20.20
We're more than halfway through January and this is around the time when some are already giving up on their New Year's Resolutions. For those throwing in the towel on #dryJanuary, Jimmy's Famous American Tavern in Brea and Dana Point is the perfect place to go for a nip of whiskey on these chilly Southern California nights.
In addition to the freshly-prepared comfort food, friendly atmosphere and incredible views, Jimmy's Famous American Tavern touts an impressive list of high-end whiskeys. Jimmy's Village at La Foresta location is the premier destination for Northern Orange County foodies, and its Dana Point location in Dana Marina Plaza, adjacent to the Dana Point Harbor, features a spacious, fireplace-lit patio.
Want to impress the bartender?: Order the Horse Soldier Straight Bourbon Whiskey neat or on the rocks. This exclusive bourbon is an all-American, veteran-owned and operated company. What's tougher than bourbon made by former Green Berets? Tasting/Aroma: Caramel, Vanilla, Toasted Corn, Honey, Custard, Nutmeg, with a hint of Spicy Oak. Well balanced and robust with a mellow finish.
Other whiskeys available at Jimmy's: Buffalo Trace, Basil Hayden's, Bell Meade, Blanton's, Dickel #12, Eagle Rare, Elmer T. Lee, Henry McKenna Single, Henry McKenna Sour, Old Forester, Second Glance, Stagg Jr., Weller Antique, Weller 12, Weller Spec. Rsrv, Woodford Reserve
3325 E. Imperial Highway in Brea. 714.733.1310.
25001 Dana Point Harbor Drive in Dana Point. 949.388.8900.
---