Greer's Blog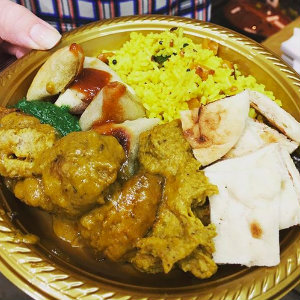 Learn Indian cooking in a fun interactive class
01.19.18
Discover and experience culinary delights of India! Dr. Vidya Reddy co-owner of Buy Hand in Laguna Beach is also a naturopathic doctor with a vast knowledge of holistic health care. "I traveled to India to study under the greatest sages, I'm an expert in Ayurvedic medicine, trained in yoga and meditation before I opened my medical practice in Canada many, many moons ago," said Dr. Vidya Reddy. Now, she is launching a series of 12 classes once a month at her shop based on her vast knowledge in Eastern philosophy.
The first class is Ayurvedic cooking on Sunday, Jan 28 from 2-4 p.m. in the beautiful back patio space. Spend an afternoon learning to cook ayurvedically. Dr. Vidya will take the mystery out of Indian cooking in a fun, interactive class. Learn to prepare yummy and healthy food suited to your Ayurvedic constitution. Featuring fragrant spices of India that add not only fantastic flavor but also pack health benefits.
Cost is $80 per person and includes recipes, a great meal, authentic masala chai and a surprise gift. Call 949.715.0515 for more info and to reserve your spot.
Here's a sneak peek of upcoming classes:
February: Ayurvedic Stress Busters
March: Ayurvedic Daily Routine For Your Best Health
April: Chakra Healing
May: Summer Balance with Ayurveda
June: Ayurvedic Beauty Secrets
July: Healing With Gemstones
Aug: Using Ayurvedic Essential Oils
Sept: Fall Balance with Ayurveda
Oct: Food Combination for Best Health
Nov: Let's Talk about Allergies
Dec: Let's Talk OM (introduction to meditation)
Buy Hand is at 1175 S Coast Highway in Laguna Beach. 949.715.0515.
---