Greer's Blog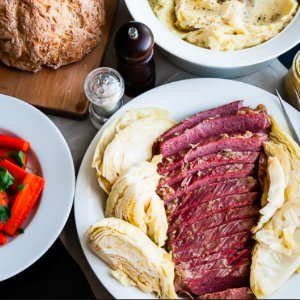 Learn to Cook St. Patrick's Day Dinner at Surfas
03.13.17
You can learn how to make a delicious St. Patrick's Day Dinner at Surfas Culinary District at SOCO on Thursday, March 16 from 5:30-8:30 p.m. You'll learn tips and tricks to make an authentic Irish dinner consisting of corned beef and cabbage with herbed root veggies, Irish soda bread and mouth-watering champs so scrumptious you'll never want regular mashed potatoes again!
There will also be a mouth-watering Shamrock pie for dessert. No St. Patty's Day celebration would be complete without a pint or two of Guinness, so all participants must be 21 or older. Cost $65 per person.
Surfas Culinary District at SOCO is located at 3309 Hyland Ave., Costa Mesa.
---