Greer's Blog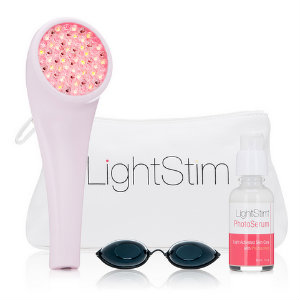 LightStim to the Rescue for Pain, Aging and Acne
05.18.17
If you have skin issues, pain or want to improve the appearance of your skin, relief is available for you. LightStim patented LED Light Therapy used by top estheticians, dermatologists, and plastic surgeon also offers three home use, hand-held devices: LightStim for Wrinkles, LightStim for Pain (relieves arthritic pain, muscle and joint pain), LightStim for Acne (heals existing blemishes, minimize future breakouts).
Each LightStim uses different wavelengths, or colors, of light that helps to increase collagen and elastin production, reduce inflammation, speed healing, increase circulation, and destroy acne bacteria.
What's also great about these devices is that they are affordable, easy to use and portable. I've been using the LightStim for Wrinkles as part of my skin care regime. In just minutes a day, it's been helpful to smooth texture, increase elasticity, firm and tone my skin. The handheld device works in tandem with LightStim Collagen Peptide Serum to help fill in fine lines and wrinkles to help skin's appearance even more.
You can pick up one of these three great LightStim devices at MojoCryo, near Fashion Island in Newport Beach. This ultimate cryotherapy spa only carries the finest equipment and devices.
LightStim also just debuted the first LED Bed, that simultaneously emits multiple wavelengths (colors) of light to increase blood circulation and reduce inflammation so your body can naturally relieve pain, speed healing, and promote total body wellness. It was also designed to protect against cardiovascular disease, heart attacks and strokes. It prevents damage to cells caused by free radicals, decreases exercise induced muscle fatigue and protect skin from UV damage. You can find out more about this state-of-the-art bed at lightstim.com/ledbed.
MojoCryo is at 2091 San Joaquin Hills Road in Newport Beach. 949.877.6956.
---