Greer's Blog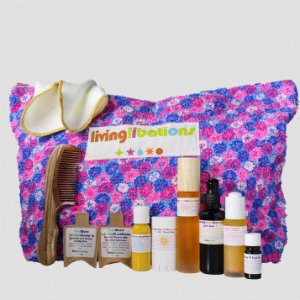 Living Libations, All Natural and Organic Beauty Products
07.19.18
On the hunt for natural beauty products ideal for summer? My favorite products I just discovered are Canada-based Living Libations, an incredible line created by natural beauty/health and wellness expert Nadine Artemis. Her Living Libations flagship store is in Venice Beach and is a fave with celebrities who love her natural, organic, botanic beauty products.
Nadine also wrote two books, the first on Dental Health, Holistic Dental Care and more recently, Renegade Beauty that offers do-it-yourself natural recipes and solutions for everything from sinuses, headaches, skin flare-ups, brushing your teeth without using toothpaste and how to make your own hand sanitizer, shampoo and many other balms and serums.
All of her products have amazing botanical scents, so it's not surprising that Nadine is credited for opening North America's first full concept Aromatherapy store, Osmosis, in 1994.
All of Living Libations products are organic, GMO-free, synthetic free, gluten free, food grade, beyond fair trade, and animal-friendly. Online you'll find all of the products including body, sun, face, men, kids, essential oils, oral care, hair, perfumes, air care, chocolate and even accessories such as sweet sleep pillow spray, scented candles, and ionic toothbrushes. It's super easy to shop by skin concerns such as acne, uneven texture, melasma, and scars and age spots.
Two of my favorite products for summer are the natural sunscreens ideal for anyone looking for a healthy alternative to commercial sunscreens. You can choose from Everybody Loves the Sunshine with Zinc, a suncare formula, with the addition of non-nanoparticle uncoated zinc oxide; and Living Libations Everybody Loves the Sunshine with Zinc – Beach Balm, a nourishing natural sun-stick made with a bevy of sun-loving botanicals and non-nanoparticle uncoated zinc oxide.
Living Libations is at 8 Brooks Avenue #3 Venice Beach. 310.399.7472. Text 424.343.4170.
---