Greer's Blog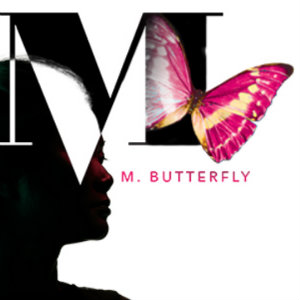 M. Butterfly, Closes South Coast Repertory's Season
05.02.19
David Henry Hwang's M. Butterfly, a tale of obsession, perception and the allure of fantasy, will conclude South Coast Repertory's 2018-19 season. Hwang's break-out hit—a Tony Award-winner and Pulitzer Prize finalist—is about more than steamy seduction and fantasy; inspired by a true account, it's a compelling story of espionage, East-West relations, and betrayal. Desdemona Chiang, in her SCR debut, directs the show on the Segerstrom Stage, May 11-June 8. Tickets are available online at scr.org.
Tickets start at $23. Discounts are available for full-time students, patrons 25 years of age and under, fulltime educators, seniors and groups of 10 or more. Recommendation: This show is recommended for high school age and above. Note: this show contains adult language, sexuality, and nudity. For complete information, visit: scr.org
Tickets: May be purchased online at scr.org, by phone at 714.708.5555 or by visiting the Box Office at 655 Town Center Drive in Costa Mesa. Performances run May 11-June 8. Ticket prices start at $23. Low-priced previews run May 11-16.
Previews run May 11-16; Saturday, May 11, at 8 p.m.; Sunday, Tuesday, Wednesday and Thursday, May 12, May 14, 15 and 16, at 7:30 p.m.
Regular performances run May 18-June 8.
Evening Performances: Sundays, Tuesdays, Wednesdays, Thursdays, May 19, 21, 22 and 23; May 26, 28, 29 and 30; and June 2, 4, 5 and 6, at 7:30 p.m. Fridays-Saturdays, May 18, May 24-25; May 31-June 1; and June 7-8, at 8 p.m.
Matineees: Saturdays-Sundays, May 18-19; May 25-26; June 1-2; June 8, at 2:30 p.m. ASL-interpreted: Saturday, June 1, at 2:30 p.m.
---