Greer's Blog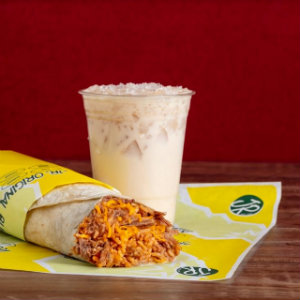 Miguel's Jr. Limited Time Burrito and Horchata Special
11.13.18
Starting today through December 24, Miguel's Jr. is offering guests the chance to enjoy an Original Burrito for $5 and homemade horchata for $1.
Famous for their signature burritos, Miguel's Jr.'s Original Burrito (Since 1975) is made with refried beans, Spanish rice, real cheddar cheese and your choice of shredded chicken, shredded beef or marinated chile verde pork. Carne Asada Original Burritos will also be available for $6.
The Original Burrito pairs perfectly with Miguel's Jr. homemade horchata, made with 100% all-natural pure cane sugar. Both recipes are Founder Mary Vasquez's original family recipes, inspired by her childhood in Central Mexico.
Miguel's Jr. in OC include:
Costa Mesa: 141 East 17th St. in Costa Mesa. 949.646.2153.
Huntington Beach: 19620 Beach Blvd. in Huntington Beach. 714.888.2255.
Orange: 1325 Tustin St. in Orange. 714.633.4000.
Tustin: 2855 El Camino Real in Tustin. 714.202.4676.
---