Greer's Blog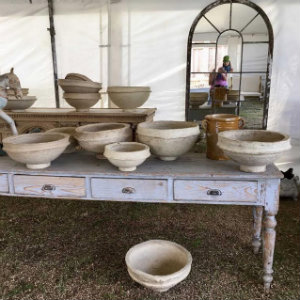 Molly Wood Garden Design Spring Tabletop Workshop and Travel Treasures
04.12.18
You're invited to Molly Wood Garden Design's Spring Tabletop Workshop, taught by OC's garden guru and style-maker, Molly Wood on Friday, April 13 at 11 a.m. with another workshop starting at 2 p.m. Also on this day, we will unveil Molly's "travel treasures' - finds from her adventures on the road. Expect treasures and vintage goods you can't find anywhere else in Orange County.
The workshop is free and open to the public but RSVPs are requested by calling 949.548.1611 or you can just stop by the shop to sign up!
Molly Wood Garden Design is located at 1660 Orange Avenue in Costa Mesa.
---