Greer's Blog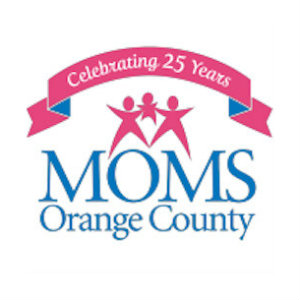 MOMS Orange County Celebrates 25 Years
09.11.17
MOMS Orange County and Ladies Who Dine Orange County will host a fundraising event in support of the nonprofit's 25th anniversary at The Boathouse Collective in Costa Mesa on Thursday, Sept. 14 from 6 – 9 p.m.
Funds raised during the event will enable MOMS Orange County to provide education, screenings and support to at-risk mothers and their families in Orange County.
Guests can enjoy gourmet food, craft cocktails and live music from The Dollybirds.
"We are deeply grateful to community supporters and groups like Ladies Who Dine who are critical in our mission to support at-risk mothers and families in Orange County," said MOMS Orange County CEO Pam Pimentel. "We look forward to partnering with them and socializing with our supporters during our 25th anniversary event at the Boathouse Collective."
The Las Vegas-based organization, Ladies Who Dine, has been pairing philanthropy with dining experiences since 2013. The newly formed Ladies Who Dine Orange County chapter brings women looking to get involved in the community together for social gatherings and volunteer opportunities serving Orange County-based nonprofits.
"We are a group of like-minded women who seek to connect with one another; fostering long lasting relationships while supporting the work of meaningful nonprofits in our communities," said Caroline Patterson of Laguna Hills, president of Ladies Who Dine Orange County. "Our ladies donate funds, items and/or their time to local charities through each of our events."
MOMS Orange County formed in 1992 in response to a crisis in access to prenatal healthcare for low-income, at-risk women. Today, MOMS Orange County's model of Maternal-Child Health Coordination serves more than 3,300 low-income families annually, directly influencing improvements in birth outcomes, maternal health and developmental indicators among infants within a highly-disadvantaged population. The organization has served more than 45,000 families since its inception.
Tickets for the event are $89 per person. For more information, please contact Amanda Warner, MOMS Orange County manager of development and special events at 714.352.3406. To purchase tickets visit momsorangecounty.org/deliverhope.
Sponsorship opportunities are also available starting at $750. To learn more please visit momsorangecounty.org/deliverhopesponsorships.
The Boathouse Collective is at 1640 Pomona Ave. in Costa Mesa.
---