Greer's Blog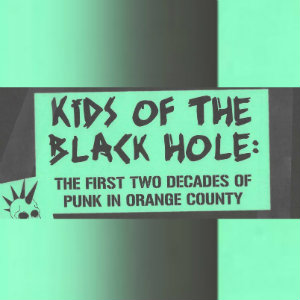 OC Punk Scene on Display at Chapman University Aug. 17 - Dec. 18
08.12.19
Orange County's punk rock scene is on display at Leatherby Libraries at Chapman University with an opening reception on Saturday, Aug. 17 from 5:30 to 7 p.m.
Kids of the Black Hole: The First Two Decades of Punk in Orange County exhibit spotlights the visual culture of O.C. punk musicians, artists, and fans from the 1970s to 1990s. The regional aesthetics and politics of punk are explored through a unique collection of flyers, fanzines, clothing, album art, and memorabilia. Free to attend.
Display curated by Rand Boyd and Wendy Gonaver of the Frank Mt. Pleasant Library of Special Collections & Archives, with materials on loan from Jay Bauman.
Exhibit on display August 18, 2019 - December 18, 2019.
Leatherby Libraries at Chapman University is at 1 University Drive in Orange.
---