Greer's Blog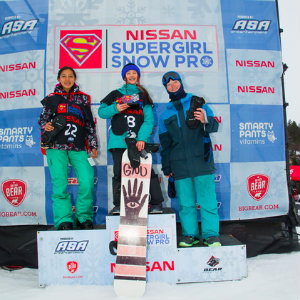 Only All-Women's Snowboarding Event: Feb 22-23
02.20.20
Nissan Super Girl Snow Pro, the ONLY All-Women's Snowboarding Competition in the World, returns to Bear Mountain in Big Bear Lake, this weekend- February 22-23, 2020. Led by 4x US Olympian and 10x X Games Champion, Lindsey Jacobellis, recently named the No #2 Top Athlete for X Games right behind Shaun White. She is the most decorated snowboarder of all time!
Super Girl Snow Pro is a showcase for the best of women's snowboarding in a contest completely designed by the riders, including top-level snowboardcross (SBX) and Big Air competitions. The field of pros will include many of the top-ranked snowboarders in the world, including Jacobellis, and her U.S. Olympic teammates Meghan Tierney and Faye Gulini.
Super Girl Snow Pro is a FREE event for all ages, featuring live concerts with Stephanie Poetri, New Hope Club and Ally Brooke, female DJs, panel discussions, autographs, giveaways, sponsor booths, and more – all free and open to the public on February 22-23 from 9 a.m.- 4 p.m.

This is the first event of the 2020 Super Girl Pro Series, the industry's only large-scale, all-female action sports competition series. Developed as a celebration of female empowerment 14 years ago, the Super Girl Pro Series provides opportunities for women to be front and center in areas of sports, entertainment, education, business, and popular culture where women are traditionally underrepresented. The four annual Super Girl events bring together more than 300 top female athletes who come from around the globe to compete.
The event also serves as a developmental contest to help encourage, nurture, and mentor the next generation of aspiring female snowboarding pros. More than 100 top amateurs will compete alongside their heroes. New this year, the event will be the final qualifier into the USASA National Championships.
For detailed information on the event and its live webcast, please visit supergirlsnowpro.com.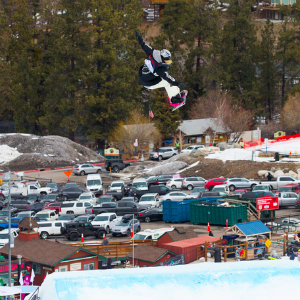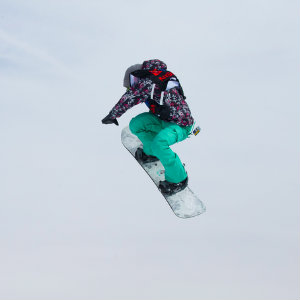 ---