Greer's Blog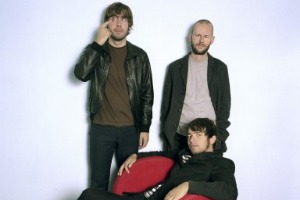 Peter, Bjorn and John in OC
04.06.11
Peter, Bjorn and John, one of Greer's favorite bands, is headed to the Detroit Bar in June.
The three-piece, which has appeared at international festival and graced Southern California with its presence at Coachella in years past, will perform at the "comfortable Silverlake-meets-OC style setting with a reputation for top-notch, progressive musical programming" on June 4 - a far cry from the hot tents and dust-filled fields of Indio.
Performances by the Swedish indie rock band include guitars, harmonica, keyboards and haunting vocals that you can't help but learn the words and sing along to (you may know them best for the whistle in "Young Folks").
The show, almost guaranteed to sell out, is only $20 per ticket and you must be 21 or over to attend.
---