Greer's Blog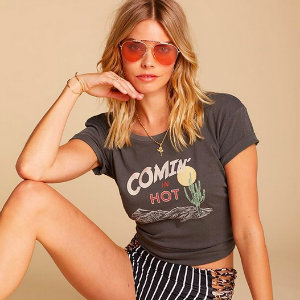 Prism X Amuse OC Pop-up Shop
04.24.18
Prism Boutique, a boho chic boutique with vintage appeal is proud to announce its fifth year as one of Long Beach's most beloved storefronts. And, now you can shop at their Prism Boutique + Amuse Society OC Pop-Up Shop in Costa Mesa through Monday, April 30. Shop your favorite Prism Boutique brands in the super special Orange County Pop-Up Shop on Monrovia Ave. in Costa Mesa.
Open every day 11 a.m. to 5 p.m.
And on Saturday, April 28 from 11 a.m. to 3 p.m. check out the Vintage Pop-Up, and shop one-of-a-kind vintage finds from local vendor Duste Goods and loads of hand-picked styles from the Prism Vintage Collection. Enjoy on-site denim tailoring by Cassidy of Jean Genie.
Prism x Amuse OC Pop-Up Shop is at 1796 Monrovia Ave in Costa Mesa.
---