Greer's Blog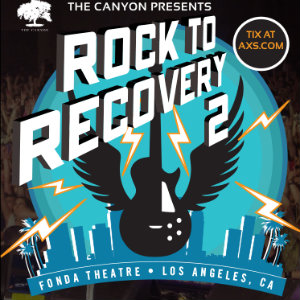 Rock to Recovery Benefit Concert
09.11.17
Rock to Recovery comes alive--taking music to the big stage at the Rock to Recovery Benefit Concert on Saturday, Sept. 16 at 8 p.m. at the Fonda Center in Los Angeles.
The concert supports Rock to Recovery, the organization that is changing the way music is used in various forms of treatment, helping save lives through their work with Wounded Warriors, at-risk youth, as well as those battling PTSD, mental health, and addiction.
This special night honors rock legends Corey Taylor (Slipknot/Stone Sour) and Wayne Kramer (MC5) for their significant work in the music industry, and is highlighted with once in a lifetime collaborations by the biggest names in rock with musicians from bands including Guns N' Roses, Stone Temple Pilots, Velvet Revolver, the Cult, Billy Idol, Slipknot, Stone Sour, Korn, Apocalyptica and other special guests.
For more information on Rock to Recovery please visit rocktorecovery.org
Tickets cost $40 to $55 and are available here.
Fonda Center is at 6126 Hollywood Blvd., in Los Angeles.
---