Greer's Blog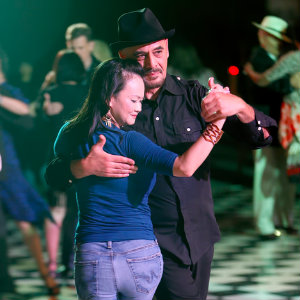 SEGERSTROM CENTER FREE TUESDAY NIGHT DANCE SERIES
03.11.19
Always wanted to learn to dance? Here's your chance! Grab your dancing shoes and head to the Julianne and George Argyros Plaza at Segerstrom Center for the Arts for the new, FREE Tuesday Night Dance Series every week through July 30 at 6:30 p.m.
Each month will be dedicated to a specific dance style taught by expert instructors: Learn Salsa and Bachata (March 5 – March 26) to Broadway (April 2 – 30), Bollywood (May 7 – 28), Country (June 4-25) and Hip Hop (July 2 – 30).
All experience levels are welcome! Each class is from 6:30- 7:30 p.m. - one hour to experience the joy of dance. And if you're hungry, George's Café will be open for pre- and post- lesson al fresco dinner and beverages.
March is a celebration of Salsa and Bachata taught by OC Salsa instructor Cherry Saimon. Born and raised in Japan, she received early training in the two dance styles and became a prominent dancer in her country. Since relocating to California, Saimon is now a well-respected teacher in the style, teaches dance at OC Salsa in Costa Mesa and Westminster, After Hours dance studio in Costa Mesa, and Original Mikes in Santa Ana, as well as conducting workshops in Chicago and Honolulu.
For more information on Tuesday Night Dance on the Argyros Plaza, go to scfta.org.
---