Greer's Blog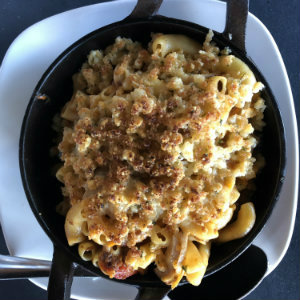 Stacked Serves Award-winning Bracken's Mac N Cheese for those in Need
11.15.18
One the heels of last month's San Diego Mac n Cheese Fest, STACKED: Food Well Built collaborated with Chef Bill Bracken for an incredible recipe that won the hearts and stomachs of this year's mac n cheese lovers. Now, all six STACKED locations are adding Chef Bracken's Southwest Chorizo Mac n Cheese to its menu for a limited time only, with a portion of the proceeds going to support Bracken's Kitchen which feeds those in need.
The mouthwatering Southwest Chorizo Mac n Cheese uses STACKED's fan-favorite cheese sauce, tasty chorizo, goat cheese, caramelized onions, delicious herb roasted tomatoes, and mushrooms.
For each order of the delicious Mac n Cheese, three people in need will receive a healthy and tasty meal.
Stacked has six locations and one in Orange County in Huntington Beach.
7490 Edinger Ave. in Huntington Beach. 657.845.2100
3525 W. Carson St. in Torrance. 310.542.5068.
446 W. Hillcrest Drive in Thousands Oaks.
7007 Friars Rd. in San Diego.
18425 Gridley Rd. in Cerritos.
---