Greer's Blog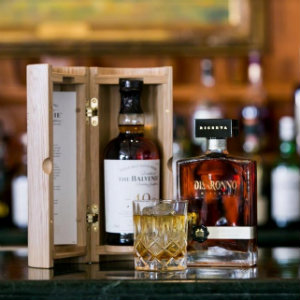 SUMMERTIME COCKTAILS AT Montage Laguna Beach
05.17.17
Cocktail connoisseurs can enjoy 17 all new summertime cocktails at Montage Laguna Beach designed for each of its three distinct venues at the resort. Six new libations in the elegant, comfortable Lobby Lounge; five new drinks in the all-day restaurant and bar at The Loft; and six new cocktails served at signature fine dining restaurant, Studio. And one very special cocktail, priced at $1,000, to benefit a local charity.
The resort's bar team coordinates with the culinary teams to create new infusions, housemade shrubs and juices and uses freshly picked garnishes from the Studio garden.
The new Summer and Smoke cocktail at The Loft is composed of basil-infused Ketel One Vodka, lime juice, smoked peach nectar and ginger beer and garnished with white peach and garden basil. And, Honeysickle in Lobby Lounge is concocted with Grey Goose La Poire Vodka, lime, and honey syrup with a lemon twist.
Changing up the traditional whiskey sour is found in Studio's new Five O'Clock Somewhere by combining housemade IPA syrup, an ale float, along with a shot of whiskey and a hop bud as an aromatic garnish. It's based on the knowledge beer and whiskey are similar and that ice-cold beer and summer go together.
Served in Lobby Lounge, A Rose by Any Name, takes its cue from the summer flower. The summer-centric egg white, lemon and raspberries join Belvedere Vodka and Amaro Montenegro and then fragrantly garnished with a miniature rose bud. And, at The Loft, guests will be sipping the Brooke's St., inspired by the summer classic Pimm's Cup, highlighted by Lillet Blanc along with Grey Goose Vodka, lime juice, soda water and a fresh cucumber slice and strawberry for garnish.
And for the philanthropic imbiber – the $1,000 Cinque Stelle concocted from The Balvenie 40-year-old Scotch whisky and Disaronno Riserva Amaretto poured over hand-chipped ice in a cut crystal double rocks glass is served in Lobby Lounge. For each item ordered Montage Laguna Beach will donate $500 to one of the following charities, chosen by the guest: Boys & Girls Club of Laguna Beach, Pacific Marine Mammal Center, School Power Laguna Beach, J.F. Shea Therapeutic Riding or Laguna Food Pantry.
Montage Laguna Beach is at 30801 Coast Highway in Laguna Beach. 949.715.6420.
---