Greer's Blog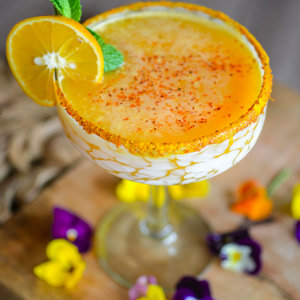 superfood-infused Horchatas on Cinco de Mayo
05.03.19
Ivan Calderon of Taco Rosa and Taco Mesa will be the first in Orange County to offer traditional Valencia-style horchatas made with organic tiger nuts debuting on Cinco de Mayo. His new Original Horchatería menu will feature signature horchatas infused with superfoods like turmeric, ashwagandha, maca, and cacao.
Among the oldest cultivated plants in ancient Egypt, tiger nuts were brought to Valencia, Spain in the early 13th century and were popularized through the regional refreshment — horchata de chufa. Despite the root vegetable's popularity in Spain, tiger nut-based horchatas are practically non-existent in Latin America where post-Inquisition interpretations of the drink are made with rice milk. After years of researching quality sourcing, Calderon proudly introduces his delicious and healthy Original Horchatería menu.
"I am passionate about getting back to the roots of Mexican cuisine," explains Calderon. "Our menu is evolving to introduce diners to the origins and influences that shaped Mexican food through dishes that are true to their history. Reliably sourcing organic tiger nuts gives us the opportunity to showcase the lesser-known history of this popular refreshment."
Tiger nuts are naturally sweet, vegan, GMO-free, gluten-free, nut-free, allergen-free, dairy-free and a powerful source of prebiotic fiber, iron, magnesium, potassium, and vitamin E. West African countries consider tiger nut milk an aphrodisiac. Calderon achieves the perfect "milk" consistency by soaking the tiger nuts with whole cinnamon sticks for 48 hours. The saturated nuts are rinsed and ground with alkalized artisan water and strained through a cheesecloth; they are then infused with superfoods and spices. His talented pastry chefs at Taco Mesa Tortillería Orgánica & Café in Orange are also creating desserts, granola, and other delicacies with tiger nut fiber.
Priced between $4 and $6, Calderon's Original Horchatería menu features several signature tiger nut-based, agave-sweetened horchatas, including these superfood-infused blends:
Original – cinnamon, agave & vanilla
Golden - original horchata with turmeric, ginger & pepper
Dirty - original horchata blended with espresso
Mayan - original horchata infused with Mexican chocolate, maca & ashwagandha
Calderon also incorporates superfoods and spices into his GMO-free corn masa to create unique and colorful tortillas including spinach-poblano (green), red beet (pink), blue corn (blue), and cayenne-guajillo (orange) blends. With the capacity to produce 200 dozen tortillas per hour at Taco Mesa Tortilleria Orgánica & Café, Calderon wholesales his specialty GMO-free corn products to a variety of local retailers and restaurants.
Taco Mesa is at 647 W 19th St, Costa Mesa. 949.642.0629
22922 Los Alisos at Mission Viejo. 949.472.3144.
27702 Crown Valley Parkway in Ladera Ranch. 949.364.1957.
Tortilla Organica & Café is at 3533 East Chapman Ave. in Orange. 714.633.3922.
Taco Rosa is at 2632 San Miguel Road in Newport Beach. 949.720.0980.
13792 Jamboree Road in Irvine. 714.505.6080.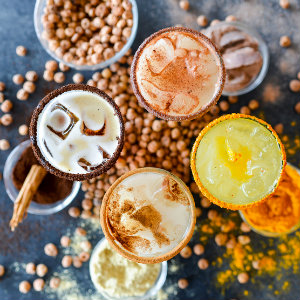 ---