Greer's Blog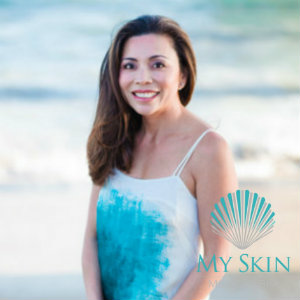 The SHE EVENT at My Skin Medical Spa
10.02.17
You're invited to a Sexual Health Education, "SHE EVENT" on Thursday. Oct 5 from 6 to 8 p.m. at My Skin Medical Spa in Costa Mesa. You can learn more about their newest technology, Feminine Rejuvenation and the benefits of the FemiLift, a minimally invasive procedure that can improve menopausal dryness, tighten the vagina and reduce urinary incontinence.
Bring a friend and enjoy festivities such as raffles, special pricing, hors d'oeuvres and Champagne. Space is limited so RSVP today at 949.209.8953. There's also a special offer for Greer's OC subscribers, you'll get 25 % off your first treatment—for new clients only.*
With clients from coast to coast, Marichelle Stoppenhagen N.P. from My Skin Medical Spa is always incorporating new technologies into her practice as she works to meet each client's' unique aesthetic demands. Her focus on natural, youthful-looking beauty has set her apart as an industry leader in Southern California as she delivers reliable results that accentuate her clients' best features. Her passion for making men and women feel good and look even better has driven her to provide exceptional services in a caring environment.
My Skin Medical Spa offers fillers, Botox, laser treatments, Ultherapy, microblading, microneedling, dermaplaning, chemical peels and facials.
You can follow them on Facebok at @MySkinServicesInc and Instagram @myskinservicesinc.
My Skin Medical Spa is at 711 W. 17th St. C2 in Costa Mesa. 949.209.8953.
​* discount not valid with other offers.
---