Greer's Blog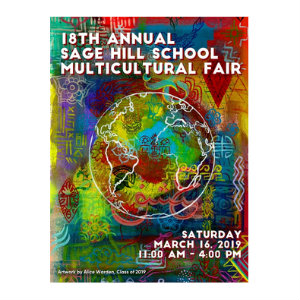 Travel the World without Leaving Orange County!
03.13.19
Who said you need to hop on a plane to experience the food, cultures, and entertainment of the world? Sage Hill School is bringing the excitement of the world right to their campus. On Saturday, March 16 from 11 a.m. – 4 p.m., Wilkins Town Square at Sage Hill School will be home to the school's 18th annual Multicultural Fair.
Having done this for so many years, Sage Hill School knows how to take you on an international journey through food, music and dancing. Community members and students + parents alike will enjoy food from over 15 international food booths, an international dessert table and entertainment from around the world. Tickets for the event are $5/person. Food and activity tickets are $1/ticket, with entrees typically costing 2-3 tickets/meal. Discount packages on entry and tickets are available. Don't forget to shop the Ethnic Bazaar for a souvenir or take a picture at the international photo booth.
Visit sagehillschool.org for more info and to purchase tickets.
---