Greer's Blog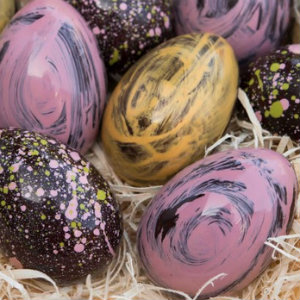 Valenza Chocolatier Easter Pop Up Shop!
04.10.17
Valenza Chocolatier is offering its festive Easter Collection at an Easter Pop Up Shop on Thursday, April 13 from noon to 6 p.m. at The Hood Kitchen Space in Costa Mesa. The artisan Easter Collection features Easter eggs of all sizes; solid mini eggs availbale in four flavors; delicious PB+C eggs, two half eggs filled with Velenza Chocolatier's award winning PB+C Bar ganache and then packaged together as one egg, and The Egg, a one pound Valenza Chocolatier masterpiece honoring Italian Easter traditions.
Valenza's award winning Caramellos and Tartarughe will also be available in singles and five-piece quantities. Wants a vegan option? You can also try their delicious chocolate figs.

350 Clinton St. in Costa Mesa.
---