Shop OC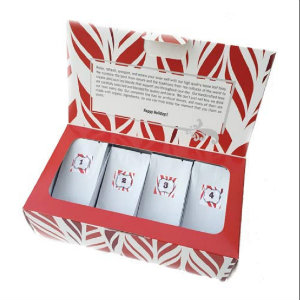 Elevate Your Tea Experience with Teanzo 1856
12.18.15
Elevate your tea experience and discover Teanzo 1856, an OC based loose leaf tea company that specializes in all natural or organic teas.
Teanzo 1856 was started by two OC moms who both love a great cup of tea, but kept throwing out bad teas. They did research and decided to start a simple tea company without any artificial ingredients or flavors, and they will only sell teas they love.
They also know how calming the act of drinking tea can be. "As moms, we know firsthand how stressful and rewarding being a mom can be. Between shuttling to and from activities, cleaning up spills, proudly watching them learn a new skill, volunteering, mentoring them, and trying to achieve personal life balance, sometimes we just need a moment of calm," Meena Kapur, partner of Teanzo 1856 said.
Their seasonal best seller is the Loose Leaf Tea Advent Calendar. It's a really fun way to de-stress during the holidays. There are 24 tea samplers and each day you have the opportunity to try a new loose leaf tea.
You can shop and discover their teas, here.
---
More Travel