Travel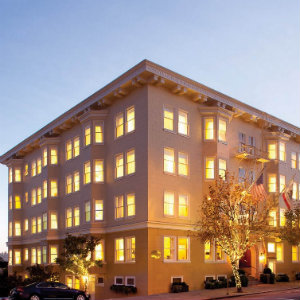 San Francisco's Iconic Hotel Drisco's all New Look
12.12.17
Hotel Drisco, the perfect Pacific Heights neighborhood hotel in San Francisco, just completed a major renovation and for a luxury boutique hotel, you'll love the complimentary amenities. The refreshed guestrooms and suites, many with sweeping views of San Francisco, are tastefully appointed with new custom-designed furniture and vanities, carpeting, window treatments, light fixtures and sound insulation upgrades.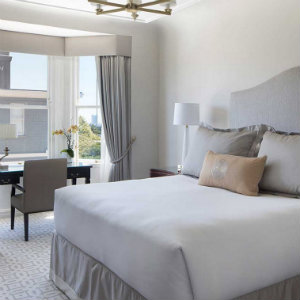 Nearly all guestrooms have increased square footage. Guest bathrooms feature radiant floor heating, marble details, lighted fog-free vanity mirrors and walk-in showers. Additional enhancements include a beautifully appointed new high-speed elevator, renovated Dining Room and Boardroom, new hallway art and lighting, and updated carpeting in public areas.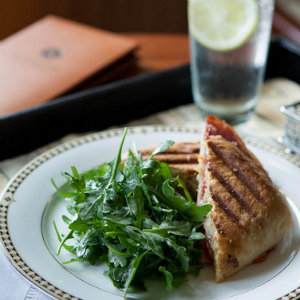 With a focus on providing a compelling value in a luxury environment, the Hotel Drisco offers many complimentary amenities including a gourmet continental breakfast, an evening wine reception with local artisan cheese and charcuterie, 24-hour coffee and tea service, chauffeur service on weekday mornings, HD-streaming quality WiFi, neighborhood parking and bikes to borrow for cruising town like a local.
Eco-friendly touches include custom glass reusable water bottles, a new state-of-the-art radiant hydronic heating and cooling system, and new double-pane windows providing sound and thermal insulation. Additionally, 24-hour room service is available for guests who wish to stay in to relax and enjoy the comforts of their guest room.
For the holiday's all 16 suites will feature miniature decorated Christmas trees. Additionally, mulled wine and Christmas cookies will be available daily in the Sitting Room. Starting rate for the suites in December is $579.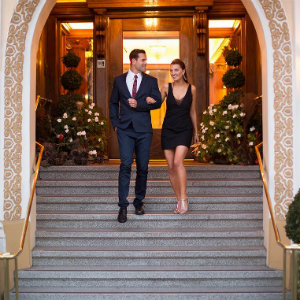 The stunning and historic 1903 Edwardian boutique hotel will also be decorated throughout with holiday cheer.
The Hotel Drisco is at 2901 Pacific Avenue in San Francisco. 415.346.2880 or toll-free at 800. 634.7277 or visit hoteldrisco.com.
---
More Travel